Brands unveil new performance tech at OR Summer Market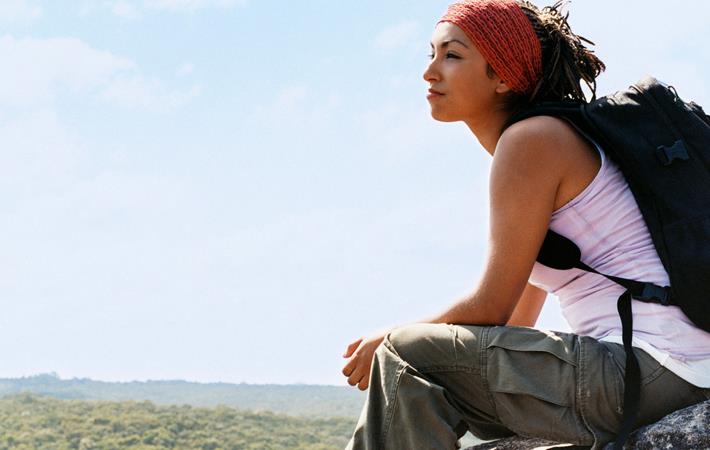 Courtesy: Cotton Inc
Delta Galil featured Real Cool Cotton (RCC) and Real Lasting Cotton (RLC) technologies at the recently concluded Outdoor Retailer (OR) Summer Market. Cordura and Cotton Incorporated also teamed up to highlight Cordura's durability paired with the state-of-the-art moisture management qualities of TransDry and Storm Cotton technologies at the event.
RCC and RLC cotton fabrics offer evaporation solutions, enhanced durability and usability, and they maintain a new look after multiple washings. The RCC technology increases the absorption capacity of the fabric while also transferring it to the surface so the fabric can dry more rapidly. The RLC technology preserves the cotton fabrics keeping them looking and feeling brand new after multiple wears and washes, thus creating a longer life span for the garments.
"Consumers today are active and versatile in their daily routines, and in turn demand the same multi-tasking efficiencies in their clothing as it relates to fit, comfort, look, feel and performance," said Esti Maoz, CMO and head of innovation at Delta Galil. "Delta Galil's innovations are changing the way cotton acts, converging the comfort of cotton with the durability, evaporation, and absorption that meets the demands of today's multi-tasking consumer."
The combined technologies of Cordura and Cotton Incorporated were displayed via jersey knits, fleece fabrics and concept pieces from the Cotton Incorporated development team. Attendees also sawwoven fabrics featuring the TransDry and Storm Cotton technologies from Cordura brand authorised mills, Artistic Milliners and Chia Her.
"Cotton Incorporated's technology innovations add performance and functionality to the natural comfort of cotton, while the integration of Cordura gives fabrics an additional dimension of durability and increased strength, enhancing cotton's ability to perform in the outdoor and active markets," said David Earley, senior director for supply chain marketing at Cotton Incorporated.
Additionally, Fjällräven's booth at the event showcased its popular Keb Trousers, a technically advanced cotton blend pant that combines comfort and stretch for climbing with ventilation and reinforced areas on the knees, front of legs and rear for durability on more demanding treks.
Show goers also found garments with insect shield technology, like that from Burlington's No Fly Zone technology. Brands and retailers looking for odour control could stop by the Polygiene booth to see how it uses 'naturally occurring silver salt' to create technology that keeps clothes smelling fresh.
Lifestyle brand Mountain Khakis brought its Hell, Yeah! cross country tour to the show, replete with its touring rig, to spread the vibe connecting the outdoor community with craft brews. The brand also showed its performance and sportswear lines, and invited participants to bring in their worn Mountain Khakis apparel for recycling and repurposing.
"The goal of the tour is to connect the outdoor community and craft brew cultures while promoting sustainability," said Ross Saldarini, co-founder and president of Mountain Khakis. "There is no better place to spread that message than the original mountain towns that inspired our founding." (KD)
--CopyRights: DIRTWAVE BLOG » Brands unveil new performance tech at OR Summer Market