Nanollose develops plant-free viscose rayon fibre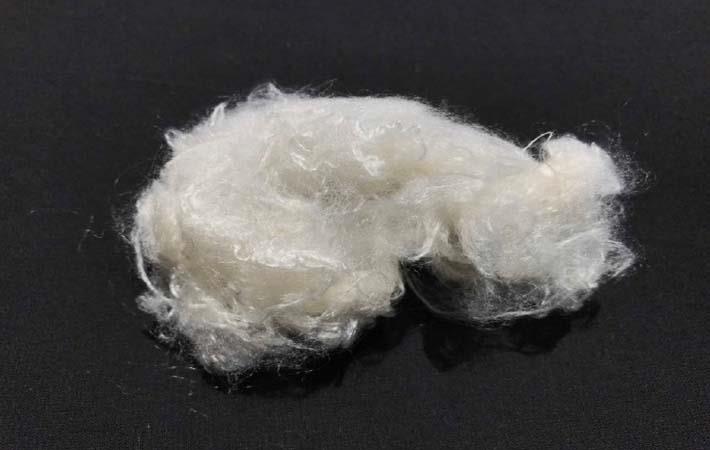 Courtesy: Nanollose
Nanollose, an Australian technology company, has developed plant-free viscose-rayon fibre. Unlike conventional rayon, Nanollose's sustainable alternative is derived using microbes that convert biomass waste products from the liquid food industries into microbial cellulose which is then converted into rayon fibres using the Nanollose technology.
"Each year, a huge amount of trees are cut down to produce wood-based fibres like rayon. Today's breakthrough takes Nanollose one step closer to commercialising our sustainable fibres as a very real alternative so we positively impact and reduce the cutting down of trees and use of toxic processes to create clothing," Nanollose's managing director, Alfie Germano, said.
"Over the past three months interest in our fibre technology from multiple textile, apparel and fibre manufacturers has been significant, and the next step will be around accelerating towards producing sufficient quantities of rayon fibre samples for these groups. We then aim to collaborate with these global partners who can expedite our development program, and provide technical support and scale for turning fibre into fabrics, which will then go into making clothing," added Germano.
"The entire industry is experiencing a green wind of change that is customer driven, every day we see headlines showing this shift is becoming more solidified, and we believe we have a solution," Germano concluded.
According to leading market research company TechNavio, the current rayon market is valued at $10 billion, and is expected to grow to $16.3 billion by 2019. This growth is due to fluctuating fibre costs like that of cotton, the need to be less dependent on polyester and demand for greener cost-effective alternatives. (RR)
--CopyRights: DIRTWAVE BLOG » Nanollose develops plant-free viscose rayon fibre