Over 40 brands to exhibit at Leatherworld Middle East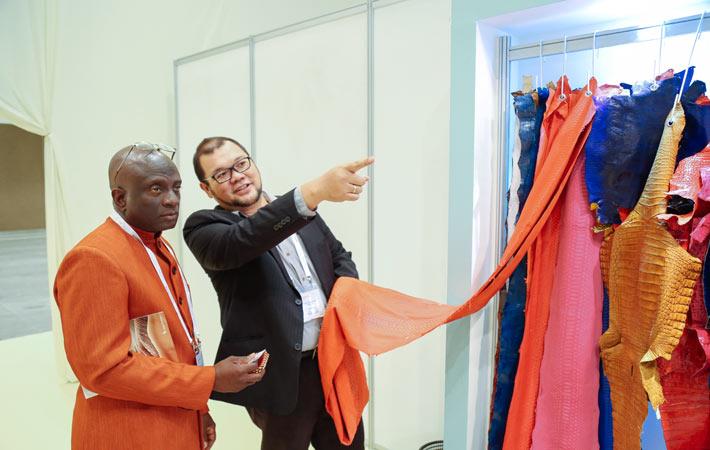 Courtesy: Leather World ME
More than 40 brands will exhibit their latest innovations is handbags, footwear, garments and accessories at the fourth edition of Leatherworld Middle East beginning February 27, 2018. The three-day leather industry trade show will feature a wide range of international and local leather designers, suppliers and manufacturers from around the world.
An exclusive networking platform based in Dubai, Leatherworld Middle East is the epicenter of business and fashion, making it ideally positioned to cater to the needs of organisations wishing to grow their businesses in the region and beyond.
The third edition showcased over 66 exhibitors from 17 countries breaking new ground for exhibitors and the 2,280 trade visitors alike by opening up even more opportunities for the leather industry in the Gulf region. Following on from the success of the 2016 edition, the show provided the ideal platform for suppliers and producers to grow their businesses within the $4.6 billion market in the gulf region. (RR)
--CopyRights: DIRTWAVE BLOG » Over 40 brands to exhibit at Leatherworld Middle East