European cities attracted 43% new brands in 2016: Report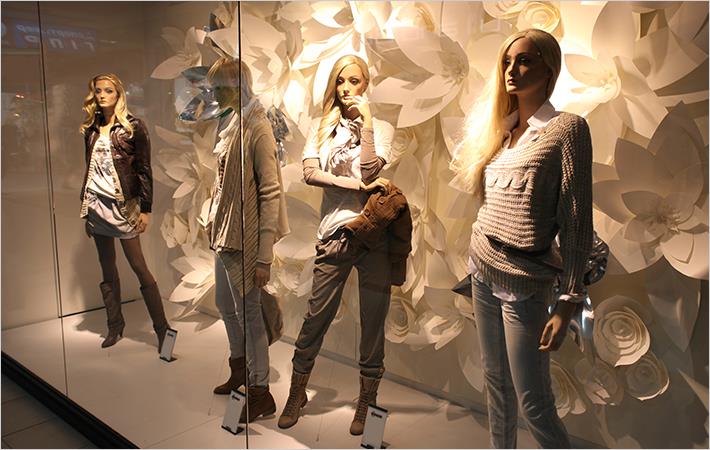 European cities are the preferred new destination for international retailer expansion attracting 43 per cent of new retail brands in 2016, up from 36 per cent on the previous year, says a report. This is attributed to European retailers redirecting their focus on expansion in their home continent rather than in locations with expensive currencies.
On a city level, Hong Kong has retained its position as the world's most popular destination for retailer expansion in 2016 attracting 87 new retailers, according to CBRE's annual report 'How Global is the Business of Retail?'. Hong Kong is closely followed by London which has witnessed the second highest presence of new retailer entrants, with a total of 65 international retailers opening stores in London for the first time in 2016.
London is followed by Dubai who welcomed 59 new entrants. Doha moved up six places from last year's new entrants ranking to take fourth place with 58 new retail brands and Tokyo being the fifth most sought after market with 48 new entrants to make up the top five most targeted retail cities globally.
Notably, Paris has jumped to 7th place (from 20th last year) attracting 36 new retailers as the French capital continues to attract international retailers due to its strong tourism market and stable economy. About 33 per cent of the new retailers to Paris are specialist clothing retailers such as Jordan, Rip Curl and Athlete's Foot who are all targeting the large number of Parisian millennials. Moscow and Vienna also featured in the top 10 target markets with 33 and 29 new entrants, respectively.
The latest CBRE report which tracks and identifies the target cities for international retailers in 2016 says that the majority of the new retail brands that have opened in London originate from the US, demonstrating that London continues to be a magnet for international retailers who want to establish their brand before expanding into Europe, Middle East and Africa (EMEA). 2016 also set a record for the amount of money invested in retail property in London with £2 billion being spent by the end of last year.
The international retailers targeted a wide range of new markets in 2016. Of the cities surveyed by CBRE, 89 per cent saw at least one new international brand. Retailer activity increased by 2 per cent in 2016, a decline from 3.1 per cent registered in the previous year, and indicating a slight slowdown in retailers' global expansion plans. The vast majority of the top 15 cities targeted by retailers for the first time last year were mature markets with only one up-and-coming market, the Croatian city of Split, ranked among the top destinations for expanding retailers last year.
"Global expansion has started to slow as retailers consider the right mix of bricks and clicks, and are more strategic about their physical store networks. As in previous years, US retailers continued to be the most active in their expansion. However, significant industry and macroeconomic challenges remain for retailers and may force some brands to be more cautious in their expansion plans," said Natasha Patel, director, EMEA Research, CBRE
Globally, the report revealed that after coffee shops and restaurants, specialist clothing stores (18 per cent) and mid-range fashion stores (17 per cent) were the hottest retail sectors for expansion into new markets. (KD)

--CopyRights: DIRTWAVE BLOG » European cities attracted 43% new brands in 2016: Report