Fashion industry employs 300 mn workers globally: Report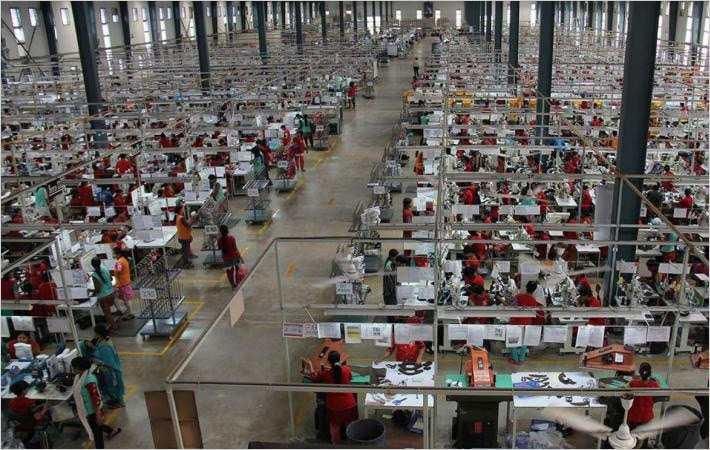 The fashion industry employs over 300 million people across the value chain, as of December 31, 2017, as per a recent report. The sector is often a crucial source of employment and a big GDP contributor for emerging as well as developed economies. The textile, clothing, leather and footwear (TCLF) sector collectively was a €1 trillion market in 2016.
With over €200 billion turnover, the TCLF sector was twice as big as the computer and electronics sector. It is the one of the biggest manufacturing sector in Europe and represents 40 per cent of all manufacturing jobs in South Asia. Though many individuals around the world may work within the same sector, globally, there does exist a disparity between the wages, working conditions, workers' rights, and gender-specific treatments offered to manufacturing employees, says The Sustainable Fashion Blueprint 2018 report co-authored by two Cambridge Judge Business School alumni Diane Albouy and Olabisi Adesida and produced in collaboration with Mamoq, sustainable fashion marketplace.
The report reveals that the TCLF industry is the second most polluting industry. Over 350,000 square kilometres of land – roughly the size of Germany – is dedicated to cotton production alone. An estimated 93 billion cubic metres of water – enough for 5 million people to survive – is used by the industry every year. Around half a million tons of microfibre or the equivalent of 3 million barrels of oil 13 is dumped in the ocean every year, nearly the same amount as the DeepWater Horizon spill.
Close to 85 per cent consumers shop for apparel at least once every three months, according to the Mamoq fashion survey. About 67 per cent consumers are unwilling to sacrifice any characteristic of apparel to buy a sustainable product. Some of the major aspects of the fashion industry that consumers would like to change are worker and animal exploitation, creation of unrealistic body images, artificial creation of need (e.g. fashion cycles/trends), production process, access to affordably priced name brands and transparency traceability (e.g. company actions/supply chain).
"Sustainable fashion broadly refers to the design, production, distribution, consumption, and disposal of apparel with respect and consideration for the health and longevity of our natural environment, and the welfare of the animals and humans involved. It aims to limit the socio-environmental cost of fashion, while maximising its lifetime value and positive impact," said Madeline Petrow and Lenny Leemann – founders of Mamoq.
Sustainability is gaining traction in the fashion world. Consumers, particularly millennials and Generation Zs, are becoming increasingly aware of the challenges of sustainability, leading to changes in shopping habits and expectations for better, more sustainable products and new ways of consuming fashion 15. This is creating an area of differentiation for companies that attempt to address these changes through identifying more sustainable ways to work across their product's whole life cycle, adds the report.
Sustainable fashion principles will help businesses upgrade their operating models to address industry challenges and cater to powerful, informed consumers. The report suggests certain sustainable business initiatives such as apply recycling and circular economy principles; Apply recycling and circular economy principles, build business that deliver for the consumer and give back to society and nature; make apparel that will stand the test of time; optimise the use of manpower and natural resources; assess and transform the supply chain; and explore beyond the present by preparing for future technologies.
In order to implement sustainable fashion principles, incumbents will need to make long-term commitments and investments while new entrants will face high barriers to entry and scalability challenges. Transparency will become key to a company's success in the industry and currently stands as the biggest technical challenge to overcome, notes the report.
Businesses should take certain steps for sustainability such as getting the company and customers on board, dedicating resources to implement sustainable principles, create an environment where transparency is a key goal and foster sustainable initiatives both in-house and externally.
The report has also listed certain steps to be followed by customers. These include being conscious, taking care of clothing, recycling or repurposing clothing, questioning needs to avoid impulse buys, reviewing clothing labels, finding new sources of clothing and creating a capsule wardrobe among other things. (KD)

--CopyRights: DIRTWAVE BLOG » Fashion industry employs 300 mn workers globally: Report