New York & Company reports Q1 sales of $218.8 million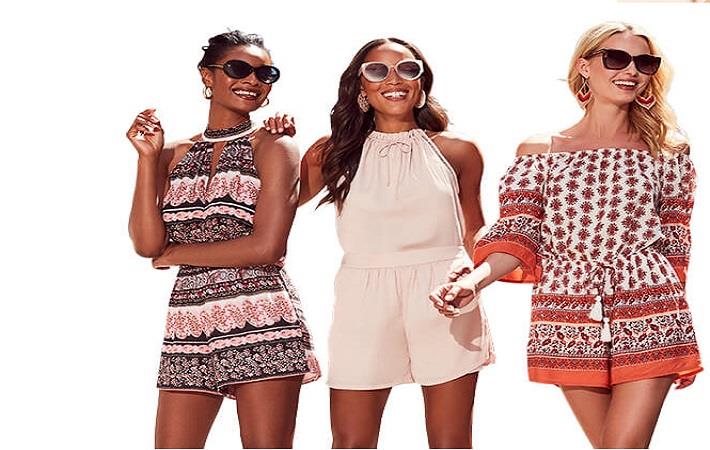 Courtesy: New York & Company
New York& Company has posted net sales of $218.8 million for the first quarter of 2018, as compared to $209.9 million in the prior year. The increase reflects the combined effect of the shift of the calendar due to 53rdweek in fiscal 2017, increased sales from Fashion to Figure and growth in e-commerce sales, partially offset by a reduced store count.
Comparable store sales for the first quarter increased 2.7 per cent, as compared to the same period last year, driven by increases in both brick-and-mortar store sales and sales from the company's e-commerce business. Gross profit as a percentage of net sales increased 32.0 per cent versus the fiscal year 2017 first quarter gross profit percentage of 30.7 per cent, reflecting the highest gross margin rate achieved in the first quarter since 2005.
First quarter GAAP operating income improved significantly to income of $3.5 million, which included non-operating charges of $0.8 million. Excluding the $0.8 million of non-operating charges, adjusted non-GAAP operating income was well above the company's prior guidance at $4.3 million, and the prior year's GAAP operating loss of $3.9 million and the non-GAAP operating loss of $2.3 million, which excluded $1.6 million of non-operating charges.
"We were pleased to have a strong start to the year reporting first quarter operating income that significantly exceeded guidance driven by strength across all key financial metrics, including positive comparable store sales in both our store and e-commerce channels, expansion in gross margin and disciplined expense management.GAAP operating income rose $7.3 million from the first quarter last year, continuing the favorable momentum we have seen in our business for the past 5 quarters," Gregory Scott, New York & Company's CEO, said.
GAAP net income for the first quarter of fiscal year 2018 improved by $7.3 million to $3.1 million, or earnings of $0.05 per diluted share, as compared to the prior year's GAAP net loss of $4.2 million, or a loss of $0.07 per diluted share. On a non-GAAP basis, the company's first quarter 2018 adjusted net income was $3.9 million, or earnings of $0.06 per diluted share. This compares to prior year's first quarter, non-GAAP adjusted net loss of $2.7 million, or a loss of $0.04 per diluted share.
"As we look ahead, we remain excited about our business prospects.Our strong balance sheet and positive cash flow positions us well to continue to execute our strategy and invest in growth initiatives.We expect to add a third celebrity brand this year to support our Soho jeans sub-brand and also to continue to integrate and expand our recently acquired brand, Fashion to Figure. We reintroduced Fashion to Figure in February, opening 8 locations and launching the brand on our e-commerce platform. We continue to look forward to the success of these initiatives and we are optimistic that they will lead to sustainable growth in sales and profits while also increasing long-term value for our shareholders," said Scott.
For the spring season, the company has increased its expectations and now expects non-GAAP operating income to be in the range of $5 million to $6 million, excluding the impact of non-operating charges of $1.0 million primarily related to severance, resulting from the company's recently completed streamlining of its corporate office support functions, as compared to the prior year non-GAAP operating income of $1.2 million. Adjusted EBITDA for the spring season, excluding the aforementioned charge for severance, is expected to be in the range of $17 million to $18 million, as compared to adjusted EBITDA of $12.3 million for the prior spring season after excluding non-operating charges and benefits. (RR)
--CopyRights: DIRTWAVE BLOG » New York & Company reports Q1 sales of $218.8 million