Surat's ecopreneur celebrates World Environment Day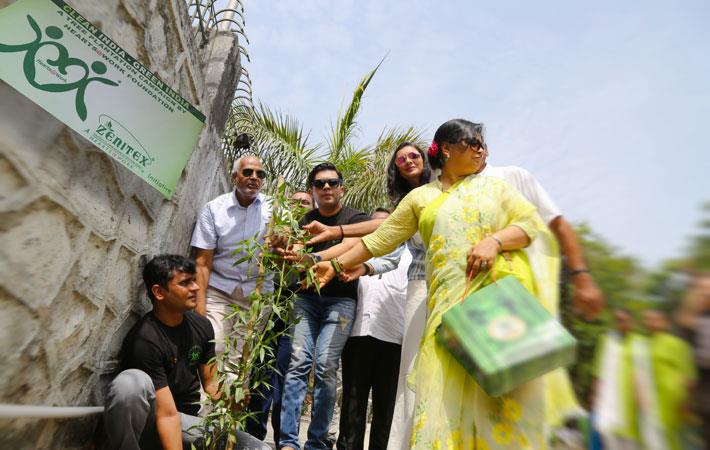 Courtesy: Zenitex
Surat-based textile entrepreneur and environmentalist Viral Desai celebrated the World Environment Day last month by planting 5,000 trees and plants at Sarthana Nature Park. The trees were planted under Project 12 of the 'Clean India – Green India' campaign, a tree plantation campaign by Hearts@work Foundation—an initiative of textile processor Zenitex.
Project 12, executed in association with the Surat Municipal Corporation, saw the largest number of trees—a total of 5,080—planted. The species of trees that were planted included 2,120 asopalav, 1,580 conocarpus, 1,200 bougainvillea and 180 alameda.
Often referred as the 'Green Man', Desai has been working for the past 12 years in the field of environment and energy conservation and has received many national and international awards for his contribution towards the same. Under the 'Clean India – Green India' campaign, a total of 18,180 trees and plants have been planted so far.
Recently, Desai received "Green Award" in the Science Centre in the Green Carnival organised by various NGOs in association with the Surat Municipal Corporation. (RKS)
--CopyRights: DIRTWAVE BLOG » Surat's ecopreneur celebrates World Environment Day