Swiss Ribbons to exhibit at F&A Show this month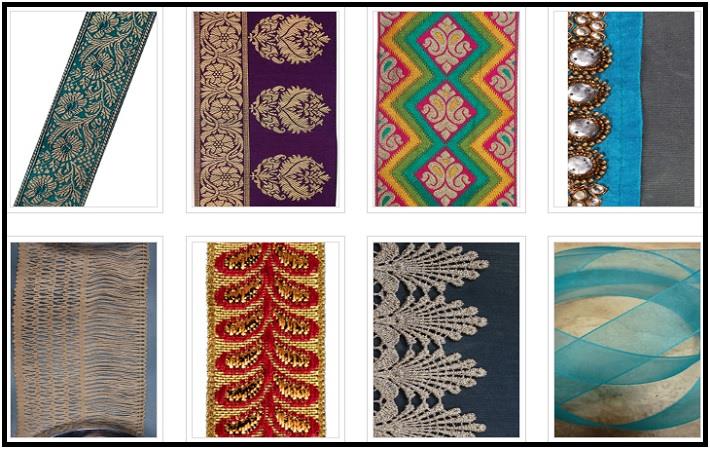 Courtesy: Swiss Ribbons
Swiss Ribbons Pvt Ltd, Surat, India-based manufacturer and exporter of laces, ribbons, trimmings, etc, will exhibit its products in hall 10 stall D-59 at the upcoming Fabrics & Accessories (F&A) Trade Show in New Delhi. The 18th edition of the trade fair showcasing fabrics, trims and embellishments would be held in Pragati Maidan from July 16-18, 2018.
Established in 2002, Swiss Ribbons had developed Organza Jacquard Lace. It manufactures laces, ribbons, trimmings, tassels, cords, military braids and pilot gallons, zari laces, imitation laces, printed ribbon, embroidered lace and all over.
The company caters to both Indian and foreign markets. Products offered by Swiss Ribbons are used in saris, hosiery, women's suits, scarves, lingerie, shirting, dresses, bags, kidswear, accessories, evening wear and bridal wear.
"Our vision is to serve clients by understanding what they are looking for and offering products accordingly. We make all effort for timely delivery and consistent quality," says Vishal Jariwala, managing director of Swiss Ribbons. (RKS)
--CopyRights: DIRTWAVE BLOG » Swiss Ribbons to exhibit at F&A Show this month