'Wellness driven clothing paving way for AI in fashion'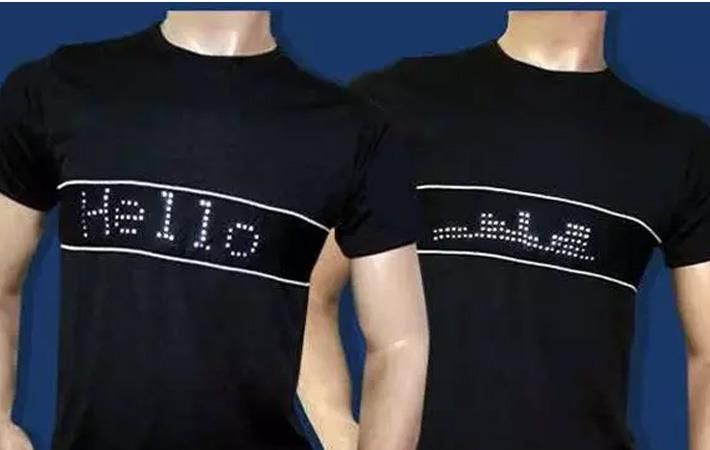 Courtesy: Broadcast Wearables
Artificial intelligence (AI) and Internet of Things (IoT) are integral parts of the next generation of clothing where fit, colour and fitness will be integrated into clothing directly. Wellness-driven fashion could be the early adopter, paving the way for full integration of AI into fashion, as per the head of Hyderabad based Broadcast Wearables.
Broadcast Wearables has come up with the country's first programmable touch enabled t-shirt, Sygnal. It changes designs and slogans with a tap on the logo, and with close to 800 LEDs it is powered with a battery that can be charged.
"When you buy a Sygnal t-shirt today, you can express what you feel with a tap. You can wash it hundreds of times, fold it, throw it and it works just fine. Yes, that's today. Sygnal is not only a much-needed disruption in the apparel industry, but also adds fun, zing and excitement to clothing. I'm proud to say that we created a new market called 'smart clothing' in the wearables segment," Ayyappa Nagubandi, CEO of the company told Fibre2Fashion.
Talking about the company's plans to improve margins, he said, "As our volumes grow, so do our margins. We are bringing in some smart automation to improve our processes in key production areas. We expect to improve our efficiency by 20-30 per cent in the next fiscal by implementing smart automation techniques driven by our internal machine learning algorithms."
Broadcast Wearables currently ships its products to a few countries in the West. Nagubandi added that the company has seen a huge surge of requests for newer designs, concepts and more personalised apparel. To cater to the demand, it has diversified from four to 40 designs which range from womenswear, concept-designed apparel and fitness shirts to accessories, bikers' jackets and more. It plans to take the product range to over 150 by next year to cater to the growing global demand.
He concluded by saying that the smart clothing could become a must-have in everyone's wardrobes by the year 2030. (KD)
Click here to read the complete interview.

--CopyRights: DIRTWAVE BLOG » 'Wellness driven clothing paving way for AI in fashion'