Cotton prices drop 7% in Brazilian market in July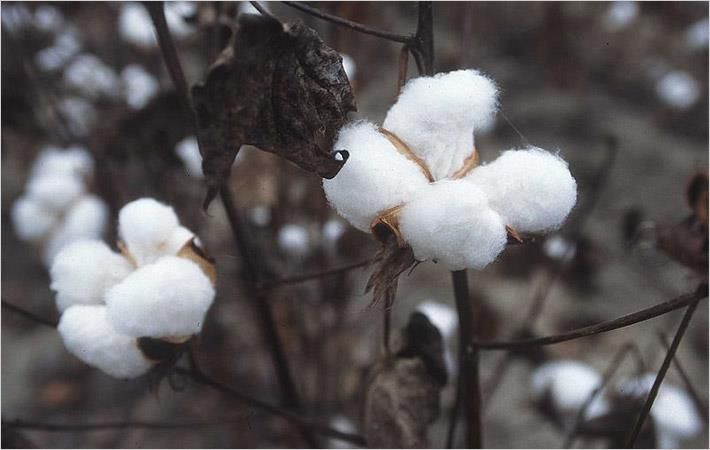 Higher supply and pressure from buyers led cotton prices to drop over seven per cent in the Brazilian market in July, according to the Center for Advanced Studies on Applied Economics (CEPEA). Between June 29 and July 31, the CEPEA/ESALQ cotton Index, with payment in 8 days, dropped 7.57 per cent, closing at 3.3303 BRL per pound on July 31.
Higher supply was due to advanced harvesting of 2017-18 crop. "Some processors were trying to acquire only small amounts for prompt delivery, while others were focused on the delivery of the cotton previously purchased, which was still slow," CEPEA said in its latest fortnightly report on the Brazilian cotton market.
Several batches of cotton on sale had lower quality cotton, resulting in a fierce competition between purchasers and sellers regarding price and quality in July.
As for future trades, agents were more active in the market in the first fortnight of July, when international quotes rose. Liquidity was higher in the domestic market and for exports, mainly for trades of batches from the 2018-19 crop – however, trades involving the cotton from the current (2017-18) and the 2019-20 seasons were also closed.
For the next season, data indicate that at least 52.4 per cent of the 2017-18 production (estimated at 1.965 million tons) was traded, with 51.1 per cent allocated to the domestic market, 34.7 per cent for exports, and 14.3 per cent for flexible contracts, i.e. exports with an option to sell in the Brazilian market.
Data from the Brazilian Commodity Exchange BBM, tabulated by CEPEA, indicate that 75.9 per cent of the 2016-17 Brazilian crop, estimated at 1.529 million tons, has been harvested. Of this total, 62.3 per cent was allocated to the Brazilian market, 27.3 per cent to the international market, and 10.5 per cent to flexible contracts. (RKS)
--CopyRights: DIRTWAVE BLOG » Cotton prices drop 7% in Brazilian market in July